Plasticlip for GPS/VHF antennas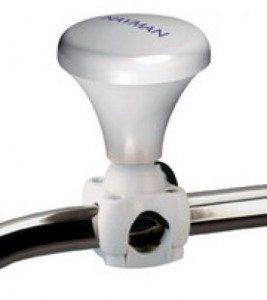 Standard pushpit mount. Suitable for all VHF or GPS antennas.
puce1} A Plasticlip, to be adapted on any tube Ø 18.5 to 25.5 mm.
• An antenna base Ø 1", 14 tpi thread (turn per inch). Features a lateral outlet for cable. Can be used on its own to mount the antenna on a flat surface. Supplied with mounting screws.