Warship ECDIS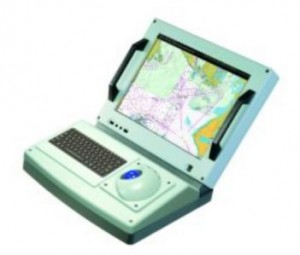 The power of Kelvin Hughes' Navigation and Tactical Display (NTD) with the functionality of Offshore System's Electronic Chart Precise Integrated Navigation System - Military (ECPINS®-M) Software.
Fully compliant with all charting formats and Additional Military Layers (AML), the system can be user configured to match the role and tasking of the vessel. NTD-WECDIS offers the user seamless fusion of geo-spatial data. Viewable in all lighting conditions, the NTD-WECDIS is able to scale data to any size, providing the user with tactical and navigation information from the Recognised Maritime Picture (RMP)/General Operations Plot (GOP) for command level use through to the Local Operations Plot (LOP)/visual pilotage and conning requirements of the bridge team.
The two leading manufacturers of maritime navigation systems have joined forces to bring the most advanced Warship Electronic Chart Display Information System (WECDIS) to the naval world. The market defining hardware of the NTD with the advanced ECPINS-M navigational software combined in this product to set new standards for the military navigator.