History
1965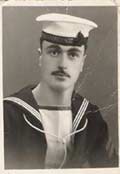 Mr. John. A. Karageorgis, ex Hellenic Navy Officer and ex Technical Manager of Cherma Electronics, established the first immiscible Greek Company at the market, under the name of ELINE J.A. KARAGEORGIS . Terma Radars from Denmark, RCA and Raytheon From USA, were the companies that cooperated with mostly, under sales and technical support conditions.
1967
Contract for Exclusive Representation with Decca Radars for technical and sales support was signed that year. Another contract was signed with Radio Becker of Holland, the English Ajax, and French Avon which were manufacturers of Radiotelephones.
1968
Installation of first Decca Radars at Hellenic Navy vessels began.
1973
Contract signed with Redifon Telecommunications and Ferranti.
1974
Fifty (50) Special VHF Devices of Redifon were installed in Hellenic Navy Vessels.
1975
Anastasios (Tassos) Karageorgis, son of John Karageorgis was hired at the company as Electronic Engineer starting his career on installations and services.
1977
"Olympic record" ELINE Awarded for being the best representative of Decca. The same year 100 radar were installed at Hellenic Army, Hellenic Navy and at special commercial projects. Tassos Karageorgis finished his Military service in Navy after 36 months on board Destroyer KANARIS, during the Cyprus-Turkey war in 1974 and takes on as Sales Manager. Company change the name to ELINE-J.A.Karageorgis and Son Inc.
1981
A new Exclusive Contract was signed with Racal Decca Marine Radars after the purchase of Decca's Marine Group from Racal. Marine Electronics.
1984
Contract were signed with Racal Marine Electronics and Racal Decca Service Ltd, as exclusive representatives for sales & service.
1985
New Contracts were signed with Decca Marine Navigation for hiring, sales and service of Decca Navigator equipment. The same year Eline moved to new offices in Piraeus renting 3 floors of 200m2 . Same year Sait Marine signed contract for service and sales with Eline.
Eline is one of the foundation members of E.H.TH.A ( Greek Companies of Marine Equipment Association)
1986
Contract of Exclusive Representation of SKIPPER ELECTRONICS, and SIMRAD for service and sales was signed. Another contract with Pharos Marine for service and sales was signed. The same year in Greece began the foundation of Representatives Network (Thessaloniki, Corfu, Volos, Syros, Pylos, Kalamata)
1987
Ramac Accepted Eline as a member.
1988
Contract for Exclusive Representation with Skanti and Amplidan was signed.
1989
Renewal of Sait's contract was signed.
1990
Eline acts also as a Representative of JMC Marine, Naval, Thomas Walker and Son, and of Scan Steering Lilley and Gillie, but not in exclusive bases.
1992
Jotron - Edo - Yeoman - Celwave & Trimble Navigation authorized Eline as their Representative. The same year the first GMDSS stations were installed in Commercial Vessels.
1993
Station of Programming, Reprogramming, decryption, service for any Sarsat Cospas Epirb, was settled at Eline's Technical Office. The same year contract for exclusive representation was signed with Transas Marine.
1994
ELINE was authorized as an exclusive representative of Navitron an Navico.
1995
Contract with Streamline (GPS) was signed.
1996
Contract signed with Sait Hellas for Service and Sales. Miss Xanthie Karageorgis daughter of A. J. Karageorgis, finished her study in St.George College
in Marketing and Business administration was hired at the company at Spares and Service Dept as sales support. John Karageorgis retired and a new personal company with the title of A. J. Karageorgis Marine Electronics was founded.
Vingtor Marine and Ross Engineering authorized Eline as their Representatives.
1997
Francis Searchlights, Si-tex Electronics and Northstar assigned Eline for their representation.
ELINE-Karageorgis undertook the supply and fitting of Decca ARPA 252/6 for M/P Evniki & Erato. Same equipment have been installed at MEKO Frigates and one of them at T/R ARIS.
1998
New contract with Litton Marine Systems was signed. Litton Marine Systems bought Racal-Decca organization while earlier had bought Sperry,Plath and Litef.Contract is exclusive for the supply of Hellenic forces of the country.
The installation of 12XARPA Decca 252/6 at Navy Observatories was fullfiled, and the supply of another 10 was taken over.
1999
John Karageorgis (Jr) son of Tassos Karageorgis,finished his study in Xynis College in Marketing and sales and after his training at Transas Marine undertakes sales support of Transas equipment..
New company is founded with the title ELINE-MARINE ELECTRONICS ENTERPRISES OF GREECE LTD with main shareholders Xanthie and John Karageorgis Jr, which undertakes the commercial department representing Jotron,Northstar, Jotron, Navitron, Thales Antennas,Racal Acoustics and SiTex.. Also provides spares for Hellenic forces for Decca, Plath, Litef, Northstar, Stento-Vingtor,Racal Acoustics and Antennas.
The supply and fitting of 22 Arpa 252/6 Radars for Navy vessels was undertaken, 6 of semi-Naval type were interfaced with Fire and Tactical control systems.
2000
Both companies move to Hellinikon area, at a 280m2 floor, with better access to Athens Center, new Airport and the new harbors of Lavrion and Rafina.
Intracom S.A. assigns ELINE-Karageorgis for the installation of bridge Equipment for five H.C.G vessels to a pilot project of the National VTIMS.
2001
Leica geosystems assigns ELINE-KarageorgisK for representing their products.
2002
TP Radio, Danish company, which manufactures portable V/U Radiotelephones for special operation at Sea and Shore, and Litef which manufactures Military Gyrocompasses in Germany, sign contract for exclusive representation.
ELINE-Karageorgis signs contract with Motomarine S.A. for the supply, fitting and training of a full Bridge systems package, for 16 H.C.G vessels at a total of €2.400.000,00.Also he tooks the Israel project for 3 Offshore Patrol Boats and Lambda Shipyards projects for the upgrating of 2 Commadantte type Boats.
Hellenic Navy New Buildings in Elefsis Shipyards as well as Hellenic Shipyards, equipped with DECCA ARPA 252/6 Naval which sold through Thales (Signaal),the main contractor of Fire control systems.
Till the end of 2002 we have supplied over 75 Radars, 30 Gyros, many Depthfinders and Speedlogs to Hellenic Navy and Hellenic Coast Guard.
2003
A new company established in Cyprus, under the title of ELINE Commercial & Trading Ltd. Target is the ships spares, gears, equipment and stores imports and exports.
2005
When our agreement with Northrop Grumman was terminated we established a dealership with Kelvin Hughes one of the Leaders in Marine Electronics field.It is well known that Kelvin Hughes is the main competitor in Naval Business to Sperry (ex DECCA) Radars.
2006
Eline came in to agreement with Plastimo for sales of Navman and Plastimo products.John Karageorgis Jr. is the head of the new department established especially for Light Marine Market.
2007
When change of Government happened in 2003, no any public Tender to our interest declared.
The Hellenic Center of Sea Research (HCSR) after a public tender bided from ELINE signed the contract in May 2007 for the supply and fitting of five Wave Monitoring Systems to be fitted in different places in shore. Eline having Miros from Norway and Furuno from Japan as partners have already installed the central system in HCSR permises in Anavissos Area ,with excellent results. Rest 4 stations will be installed before the end of 2007 and the hole system will be a part of Poseidon Weather Forecast system and will be expanded much more.
From 1997 to middle of 2007 sales has been made to Government comes to €9.000.000, from which the 80% are for Northrop Grumman-Sperry Marine equipment.