Hand - Portable Radios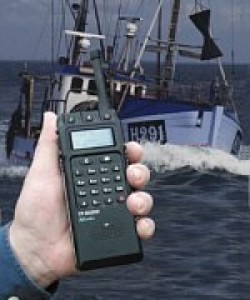 The TP8000 Atlantis is a watertight hand portable radio for voice and data communication. Alphanumerical Keypad, Graphic Display, GMSK/FM/PM Modulation, Data Speed up to 19,200 bps, DTMF encoder, CTCSS, FFSK, CCIR, ZVEI, EEA & EIA (Select Five) encoder and decoder with radio stun and wake-up function, Channel Dependant CTCSS and RF Power Output, Group and All Channel Scan (priority and sequential).
Frequency Range: 68 - 87,5 MHz, 139 - 174 MHz & 350 - 470 MHz.
RF Bandwidth: Full Bandwidth.
Channel Capacity: 127.
Transmitter RF Power Output: 0.5 to 5W
Mode of Operation: Simplex and Semi Duplex (Half Duplex) Data, Voice and Data & Voice.
Accessories: Antennas, Batteries, Battery Chargers and Conditioner, Headsets, Hand Speaker/Microphone, VOX, Vehicle Adapter and Holder and Carrying Holsters.
Applications: Conventional Radio Networks, FFSK Radio Networks and Data Radio Networks, Trunked Systems, Emergency and Rescue, Transport, Public Transport, Mining, Electricity, Water & Sewerage, Ports, Airport Ground Services, Oil & Gas, Offshore, Marine, Coast Guard and Inspection etc. etc.